Market Analysis: Anesthesia Video Laryngoscope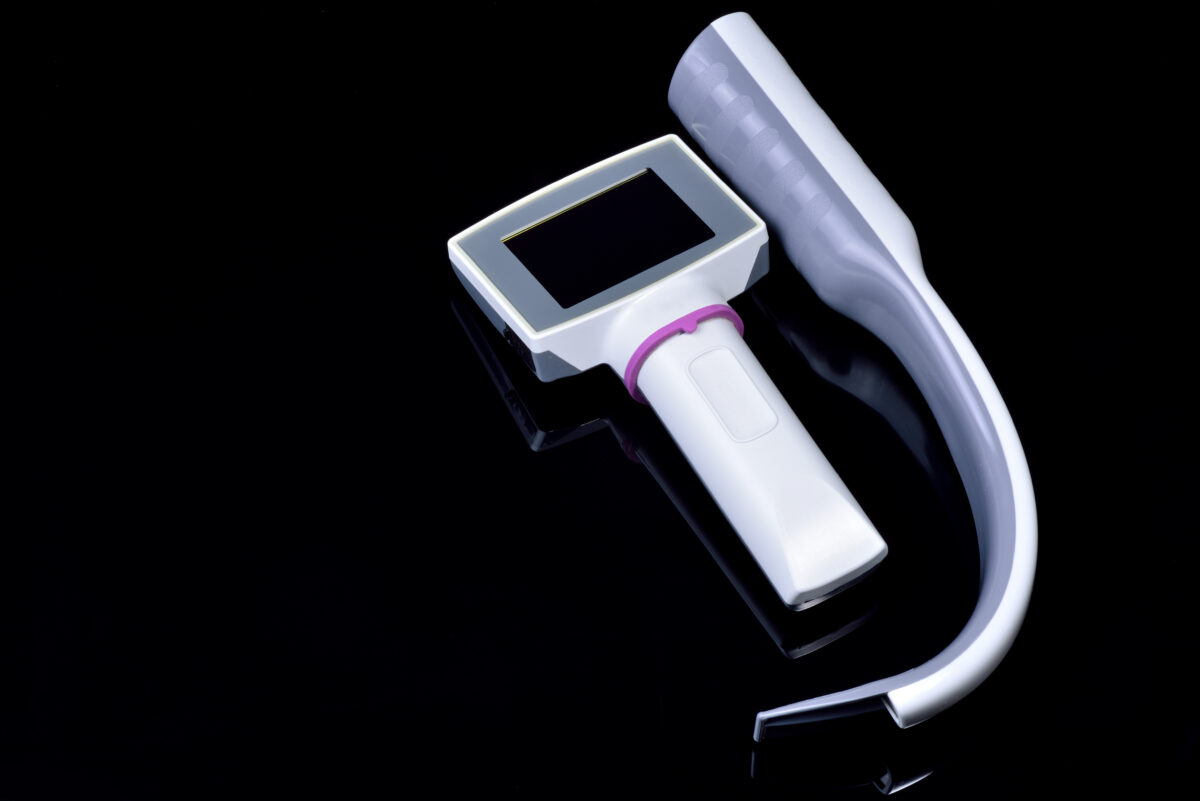 Tracheal intubation, which is the placement of a tube inside a patient's trachea in order to secure the airway, is used in anesthesiology during procedures involving general anesthesia.1 Medical professionals, such as anesthesiologists, emergency physicians and first responders, use laryngoscopes to look at the voice box and back of the throat before placing the tracheal tube.2,3 Over the past 150 years, tracheal intubation via laryngoscopy has evolved drastically, including the introduction and development of innovative airway devices such as video laryngoscopes. Video laryngoscopes use camera lenses and specifically positioned lights to allow for a wide view of the larynx, which is ideal for tracheal intubation.4 Given the particularly rapid improvement in video laryngoscope technology in the last 10 years,4 the anesthesia video laryngoscope market is expected to show significant growth until 2026.5
In 2017, the global anesthesia video laryngoscope market was estimated at a value of $194.5 million.5 The market can be segmented by laryngoscope type, end user and region.6 Laryngoscope types include rigid laryngoscopes and transnasal flexible laryngoscopes.6 In 2015, rigid laryngoscopes dominated the video laryngoscope market in terms of market value.6 In terms of end user, the anesthesia video laryngoscope market can be segmented into hospitals, diagnostic laboratories and otolaryngology (i.e., ENT) clinics, with hospitals holding the majority of market shares.6 Market regions include North America, Western and Eastern Europe, Latin America, Asia Pacific and the Middle East and Africa (MEA). Given research, development and awareness of video laryngoscope products in the region, North America currently dominates the market.6 Europe is the second largest contributor, likely due to advanced healthcare infrastructure and popularization of minimally invasive surgeries.6 Key market manufacturers include Ambu, Medtronic, Clarus, BOMImed, Teleflex, KARL STORZ, Daiken Medical Coopdech, Pentax-AWS, Vyaire Medical, Venner Medical (Deutschland), XION, Verathon Medical and more.7 Verathon, for example, launched the new GlideScope Go video laryngoscope system in 2017, which is easy to use, portable, durable and compact.5
Thanks to a growing preference for video laryngoscopy over direct laryngoscopy7 because of its advantages in visualization and high-quality imagery,5 the anesthesia video laryngoscope market is projected to expand at a compound annual growth rate (CAGR) of 13.2 percent until 2026.5 Additional factors in market growth include advancements in video technology and reduced cost, which will lead to increasing adoption of video laryngoscopes among anesthesiologists.5 Also, there has been—and will continue to be—a rise of video laryngoscope use for patients with complex airway anatomy or for rescuing after failed intubation attempts.5 Market growth over the forecast period will also be impelled by increasing use of video laryngoscopes during robot-assisted intubation, as well as the implementation of more technologically advanced products.6 Meanwhile, the anesthesia video laryngoscope market may be held back by high cost, low availability of devices and medical issues faced during device use, such as voice pitch complications, breathing problems, internal bleeding and irritation.6 Hospitals are expected to continue to expand their share of the market, given their increasing use of video laryngoscopes over traditional laryngoscopes.6 The market in North America is expected to see growth over the forecast period, due to sophisticated healthcare infrastructure, government support for video laryngoscope technology and improved reimbursement for medical costs.6 The Asia Pacific region is also projected to increase share of the market, likely from improving healthcare infrastructure and increasing awareness of surgery options.6 Additionally, the video laryngoscope market should expand in countries in Latin America such as Brazil and Mexico, due to evolving medical structure and increases in wealth.6 As companies develop video laryngoscopes that are lightweight, battery-operated, portable, wireless, compact and user-friendly, adoption of these new technologies in anesthesia settings will be widespread.5,6
Overall, the anesthesia video laryngoscope market can expect rapid growth over the next seven years.5 As major market players develop innovative technologies and the number of surgeries rises, hospitals and regions such as North America, Latin America and Europe will see market growth for anesthesia video laryngoscopes.
1. Xue FS, Liu QJ. Tracheal Intubation Awake or Under Anesthesia for Potential Difficult Airway: Look Before You Leap. Chinese Medical Journal. 2018;131(6):753–756.
2. Orebaugh S, Snyder JV. Direct laryngoscopy and endotracheal intubation in adults. UpToDate. 2019.
3. American Cancer Society. What is laryngoscopy? Laryngoscopy 2019.
4. Berkow LC, Morey TE, Urdaneta F. The Technology of Video Laryngoscopy. Anesthesia & Analgesia. 2018;126(5):1527–1534.
5. Shah R. Anesthesia Video Laryngoscope Market to Surpass US $410 Million by 2026. Web: Coherent Market Insights; July 12, 2018.
6. Transparency Market Research. Anesthesia Video Laryngoscope Market: Global Industry Analysis, Size, Share, Growth, Trends and Forecast 2016–2024. 2016.
7. A Growing Preference for Video Laryngoscopy over Direct Laryngoscopy. RT Magazine. Web: RT For Decision Makers in Respiratory Care; September 1, 2018.